How to Care for an Irish Wolfhound Puppy
Irish Wolfhounds are one of the most majestic and ancient breeds of dogs. These gentle giants are known for their loyalty, intelligence, and gentle dispositions. However, they are also a high-maintenance breed that requires special care and attention. In this blog post, we will go over everything you need to know about how to care for an Irish Wolfhound puppy, from their diet and exercise needs to common health issues.
Diet and Exercise
Irish Wolfhounds are a large breed of dog, and as such, they have high exercise and diet needs. Puppies should be given three to four meals per day of high-quality dry food. As they get older, you can transition them to two meals per day. It is important to avoid overfeeding, as Irish Wolfhounds are prone to weight gain. Make sure to consult with your veterinarian about how much food your puppy should be eating.
In terms of exercise, Irish Wolfhounds need at least an hour of vigorous activity per day. This can include walking, running, playing fetch, or any other activity that gets their heart rate up. Puppies should not be overexerted, so make sure to start with shorter periods of exercise and gradually increase the amount of time as they get older.
Common Health Issues
Unfortunately, Irish Wolfhounds are prone to a number of health issues. Some of the most common include:
Hip and elbow dysplasia
Bloat
Cardiac problems
Cancer
Arthritis
It is important to consult with your veterinarian about how to best care for your Irish Wolfhound to avoid or mitigate these health issues. For example, they may recommend a specific diet or exercise regimen. They may also recommend regular checkups to catch any problems early.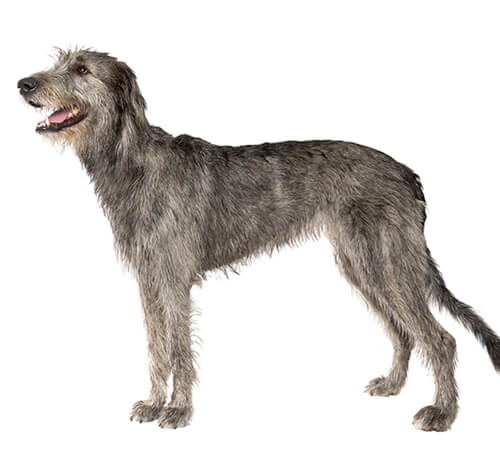 Conclusion
Irish Wolfhounds are a beautiful but high-maintenance breed of dog. They require a special diet and exercise regimen to stay healthy and happy. Unfortunately, they are also prone to a number of health issues. However, with the proper care, an Irish Wolfhound can make a wonderful companion for life.