How to Care for a Neapolitan Mastiff Puppy: Breed Specific Needs, Health Issues and Diet
If you're thinking of adding a Neapolitan Mastiff puppy to your family, there are a few things you need to know about their care. This large breed dog is known for being gentle and loving with their family, but they can also be stubborn and require a lot of patience when it comes to training. Keep reading to learn more about what it takes to care for a Neapolitan Mastiff puppy, including their breed-specific needs, health issues to be aware of, and diet.
Breed Specific Needs
The Neapolitan Mastiff is a large breed dog, so they need plenty of exercise to stay healthy and happy. A daily walk or run is a good start, but they'll also benefit from having a large yard to run around in. This breed is also known for being quite vocal, so be prepared for some barking. And because of their size, they're not well-suited for apartments or small homes.
Health Issues
Like all breeds, the Neapolitan Mastiff is susceptible to certain health issues. Some of the most common health concerns for this breed include hip dysplasia, elbow dysplasia, and bloat. It's important to work with a reputable breeder to ensure that your puppy comes from a healthy line, and to have them checked out by a veterinarian as soon as possible. Be sure to keep up with their vaccinations and routine vet check-ups to help prevent any health issues from developing.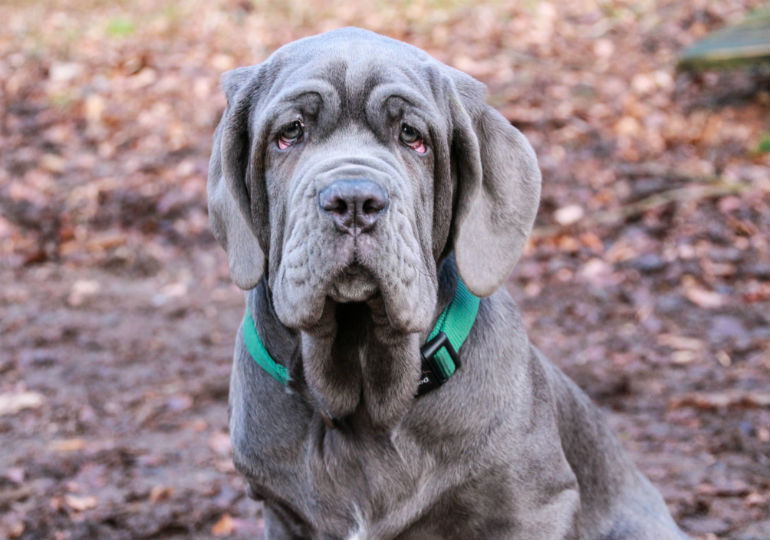 Diet
A healthy diet is important for all dogs, but it's especially important for large breeds like the Neapolitan Mastiff. This breed is prone to joint problems, so a diet that's rich in glucosamine and chondroitin is essential. You should also avoid giving them too much food at once, as this can lead to bloat. Stick to a regular feeding schedule and give them smaller meals throughout the day to help prevent this potentially deadly condition.
By following these tips, you can help your Neapolitan Mastiff puppy grow into a healthy and happy adult dog. Just be prepared for lots of exercise, some barking, and plenty of drool!